5 Best Personal Fax Cover Sheet
Personal fax cover sheet: If you are one of the people who still take the benefits of a fax machine, you will certainly find this article handy. The use of a fax machine is, of course, will save you from the virus problem, as if you use a computer, also it will keep you away from mail damage as if you are using postal service. So, before you are receiving the 'body' of the documents, you will receive a fax cover sheet first. Here we are going to know a bit more, especially the personal cover sheet.
What is a fax cover sheet?
Fax cover sheet is a document containing information about the recipient, the sender, and the content of the fax. In this part of the document, you will find out what to do with the document you are about to receive. That is also the reason why you can also find information about the confidentiality or urgency of the document.
Personal fax cover sheet
With the appearance of the word ''personal'' on top of the sheet, this fax cover usually indicates that the document being sent is a confidential one and meant exclusively for the person. A personal fax cover sheet looks much more simple since it consists only of the individual recipient which comes first and then followed by the details of the sender.
The difference between professional or business fax cover
Some of it you may already know from the definition. While a personal fax cover sheet is indicating confidentiality since it is sent and meant for the person only, professional or business fax cover may not show such exclusivity. Personal fax cover with its simplicity different from professional and business one. A professional fax cover sheet will contain senders' and recipients' names, addresses, phone number, email, and fax number. You can also find a date, time, company name and don't forget the company logo.
The complexity of the professional fax cover sheet does not stop there, here you can find some summary or description about the following document.  In summary, there will be information about what you are going to find in the document, the number of pages. If you want to add some more, you can put the level of urgency of the document and other important information.
Why should we use it?
Consider using a personal fax cover sheet for  your personal that will help your documents make it to the designated person in the right way. It is also easier for the recipient to determine what to do with the document quickly.
Personal Fax Cover Sheet Printable
Personal Fax Cover Sheet Template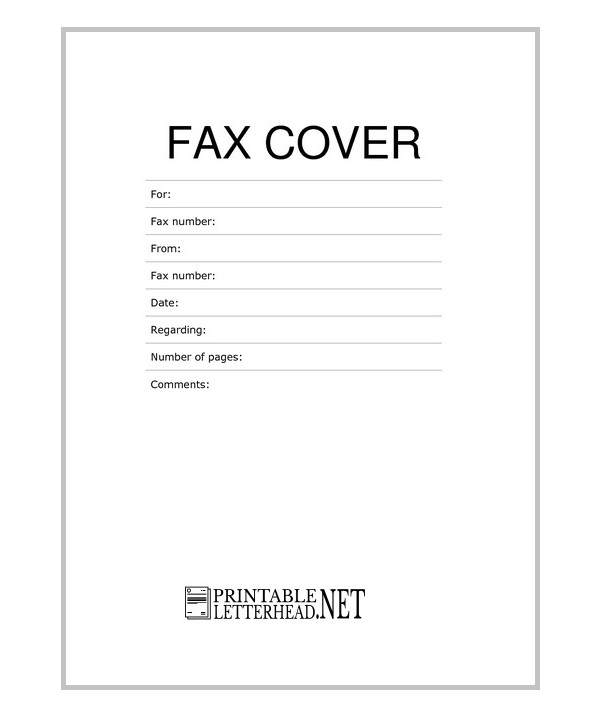 Personal Fax Cover Sheet Pdf